Providing Innovative Solutions to Complex Global Health Problems
HDI serves disadvantaged populations that suffer from impoverishing, degrading diseases that can be eliminated and, for some, even eradicated worldwide.
Maternal Deaths Due to Bleeding More than Halved Across Niger
A ground-breaking new intervention developed by HDI and the Niger Ministry of Health has more than halved the number of women who bleed to death after giving birth. The results of a six-year study, published in The Lancet Global Health medical journal, demonstrate the potential of this methodology to dramatically decrease maternal mortality rates around the world.
HDI (Health & Development International) seeks to permanently improve dignity, health, and socio-economic possibilities for disadvantaged, underserved populations in Africa, using modest resources.
Throughout the developing world, many still struggle with diseases that are gone elsewhere. By combining low-cost, simple technologies, empowering-information, and public health tools, HDI strives to eliminate debilitating diseases responsible for decades of indignity and suffering, including obstetric fistula, Guinea worm disease, "elephantiasis" and carefully selected others.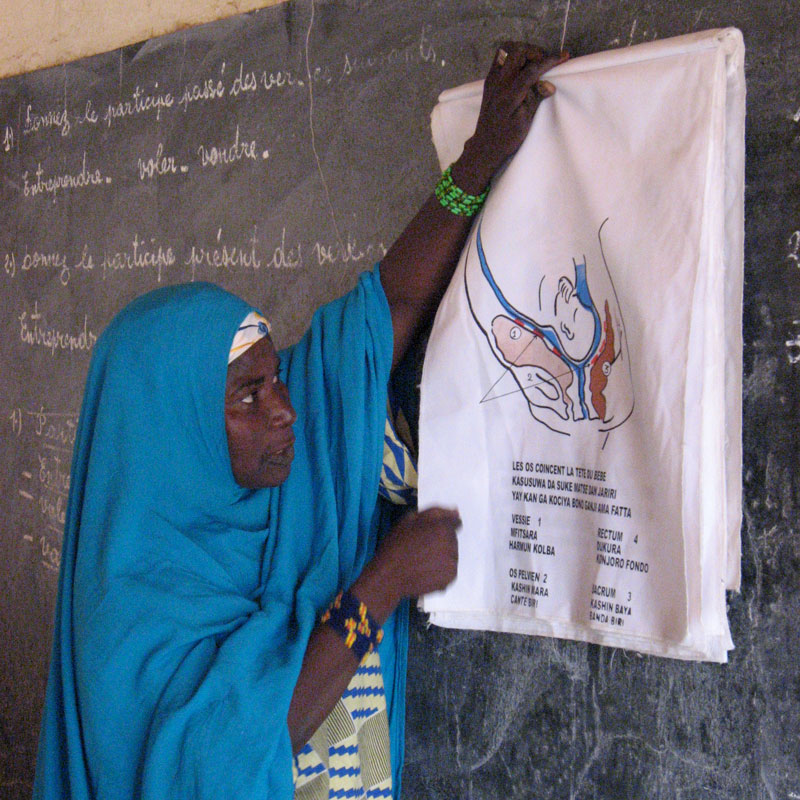 Protecting Mothers During Childbirth
Obstetric fistula is a serious but preventable complication of childbirth. The physical effects can be life-threatening, and the socioeconomic impact devastating. In 2008, HDI launched the first large-scale community-based rapid obstetric fistula prevention project, which eliminated fistula and reduced maternal deaths across a vast, remote part of Niger. To address the world's main cause of maternal deaths, which caused nearly 1/3 of those in Niger, in 2013 HDI developed a Prevention and 3-Step Treatment program designed to cut nationwide postpartum hemorrhage mortality in half, saving the lives of mothers across the country.
Elimination of Guinea Worm Disease in Sudan
Guinea worm is a parasitic disease that people contract by drinking water. During South Sudan's war for independence, HDI initiated and organized an effort to get a personal water-filter into the hands of everyone on both sides of the battle lines, to remove Guinea worm from the water as they drank. With the help of over 40 agencies and organizations, HDI was able to create and distribute 9 million filters to the Sudanese people in just four months.
Elimination of Elephantiasis in Ghana and Togo
Elephantiasis (lymphatic filariasis, LF) is a painful parasitic disease that is transmitted by infected mosquitoes. It affects over 120 million people but can be eliminated with mass drug administration. Starting in 1998, HDI supported the disease elimination initiatives in Ghana and Togo. These efforts resulted in Togo becoming the first country in Africa to eliminate lymphatic filariasis.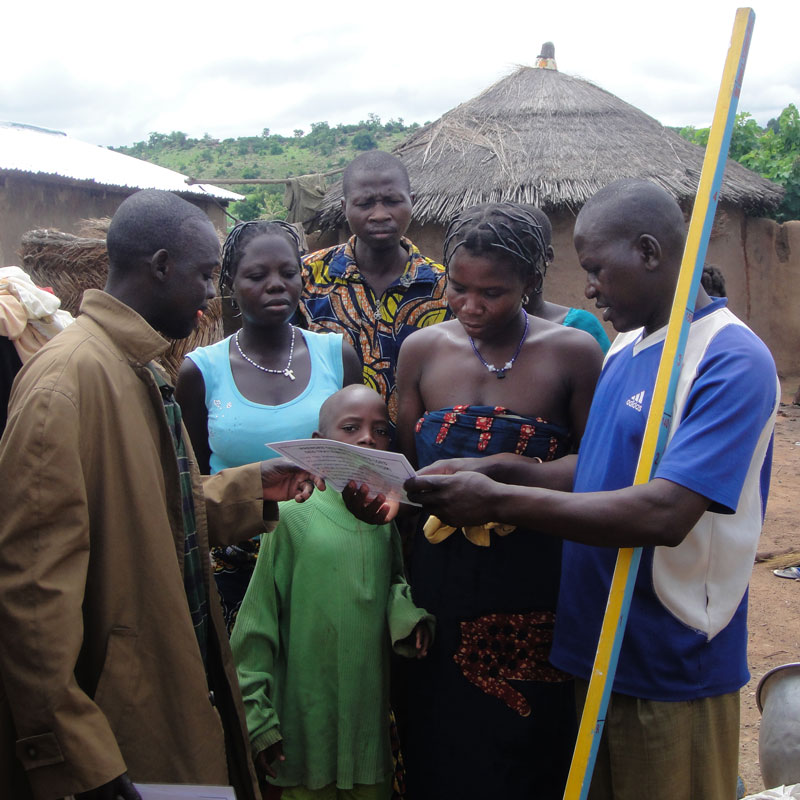 Addressing Neglected Tropical Diseases
With USAID funding, HDI supports Togo's efforts against Neglected Tropical Diseases including River blindness (onchocerciasis), intestinal parasites and others which disproportionately afflict the poor. Each year HDI works with Togo to distribute 6.5 million doses of medicine to 3.2 million people, to eliminate or control these carefully chosen, debilitating diseases.
We provide innovative, low-cost effective solutions that make a difference.
We are looking for partners to help us continue to achieve these goals:
Help prevent suffering and indignity.
Help ensure a child grows up with a mother.
Help the world's most vulnerable.
You will be taken to a secure payment form to submit your donation.
93 cents of every donated dollar goes directly to program support.
HDI is a 501(c)(3) charitable non-governmental organization (NGO) founded in 1990 with the same goal we have today—to eliminate conditions that cause huge suffering and ruin socioeconomic possibilities in disadvantaged areas.
HDI is a nimble, innovative NGO, with the ability to tackle problems on a scale far greater than its size might lead one to expect.